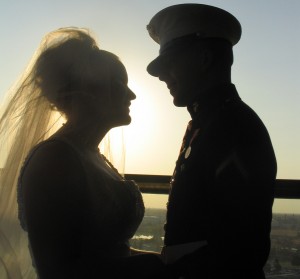 Finding the right person to marry you is an important decision – after all, they will have a huge influence on the tone of the ceremony. You'll want to make sure that you find someone who is willing to perform the kind of ceremony you are envisioning, or who has a style and belief system similar to your own. And of course, if you want to make it legal, you'll need to make sure that they are legally able to marry you in California.
The first most basic thing you and your intended bride or groom must do is decide if you want a religious or secular ceremony. This highly personal decision will have great impact for who will marry you.
This list of Wedding Officiants has been compiled from contact with local Officiants by request. Although We have  investigated all of them personally and only make recommendations on selected officiants. It is your responsibility to insure that the officiant you choose to preform your wedding is someone with whom you want to do business with!
Questions to ask your officiant:
Have them provide you with at least 3 professional recommendations from business you would know and can call on for verification
Ask to see their Certificate to Perform:
How long have they been performing weddings?
What type of wedding do they perform?
Will they perform non-traditional weddings?
How much do they charge to perform the wedding?
Are they a member of an association?
Can we (bride and groom) write our own vows?
Where do they perform the ceremony?
Click Here for a complete list of Registered Wedding Officiants